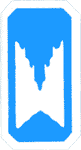 The Richmond Area Speleological Society - RASS - is a chapter, or "grotto"(internal organization), of the National Speleological Society. We are a non-profit education and conservation organization whose members share a common interest in caves, the recreational sport of caving (once called "spelunking"), and cave exploration and conservation. We are dedicated to educating people about the need for conservation of these non-renewable, very limited natural resources.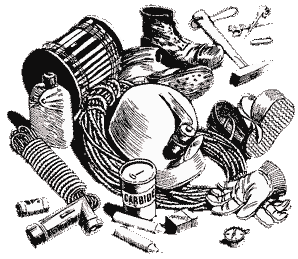 Exploring caves is an inherently risky activity. We believe in proper education and training, and above all, the teaching of proper safety techniques to persons interested in pursuing the sport and science of caving and speleology. RASS can assist in coordinating access to training classes to help members learn the best and safest ways of pursuing their interests, whether exploration, survey and mapping, or just plain underground recreation in caves.
Because the first step in conservation is education, RASS makes every effort to accomodate educational groups' requests to go caving with us. These groups include the Boy and Girl Scouts, Explorer Posts, Venture Crews, local Parks and Recreation groups, and school groups. They are taken on a first-come, first-served basis according to the availability of trip leaders in the grotto. We provide an orientation to caving with the Virginia Underground slide show and hands-on demonstrations with equipment. Our trips stress safety, conservation and landowner relations. RASS will mprovide helmets and a list of the other necessary equipment that is required for each participant. RASS adheres to the rules and regulations of the organizations we take caving, especially concerning age limits, group sizes, and leadership requirements. For example, the Boy Scouts limit sport caving to age 14 years of and up, and they require two BSA registered leaders to be present on all trips. (For more about youth groups and caving click here.) RASS also has its own educational trip policies. Please contact the RASS Education Chairman for specifics.
Membership in RASS provides many benefits. Besides being able to meet and learn from experienced cavers at monthly meetings, we also lead trips of varying degrees of difficulty, from simple novice trips to more demanding vertical trips, or multi-mile "through trips" in caves of great length. We also hold several outdoor events each year.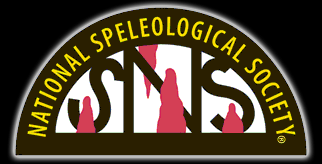 We also encourage membership in the National Speleological Society (NSS) by allowing only NSS members voting privileges in RASS, along with several other perks. Membership in the NSS has many benefits in addition to those provided by RASS. The NSS publishes a monthly news magazine, the NSS News, and a semi-annual scientific journal, the NSS Bulletin. NSS members can find cavers in other states, and many places abroad, allowing you to network with this extended family of cavers. NSS members are able to attend the annual NSS convention, held in different parts of the country each summer. There is a broad range of expertise available in the NSS, ranging from highly experienced vertical cavers, to cave photographers, geologists, electronic technicians, and many other fields within the realm of caving. Membership in the NSS and RASS also exposes members to a wide range of regional gatherings and caving service projects across the country, offering many oppotunities to spend time undergound. Click here to get more information about joining.

The Virginia Region of the NSS is another internal organization of the NSS of which RASS is a member. VAR is made up of grottoes located in Virginia, West Virginia, and North Carolina. It holds semi-annual gatherings, hosted by a VAR grotto in different places around the region. VAR sponsors conservation projects, recognizes cave owners through its Landowner Appreciation Award, and promotes safe, sane, conservation-minded caving throughout the middle Atlantic area.
RASS has been instrumental in launching the first environmental
education program for karst and cave education. Project Underground was the brainchild of Diane Barns in 1993. She published the first workbook filled with educational activities as a curriculum supplement for school children in grades K-12. Carol Zokiates is now the National Director of Project Underground. Working out of Christiansburg, Virginia, she regularly conducts teacher workshops to teach educators how to use these curriculum supplements in their classrooms. And more and more states are "signing on" to use the materials in their schools. Contact Carol to get information about the workshops, or to find out how you can help spread the word about Project Underground and its important message to school children. A second edition of the workbook has been published. Additional school systems in more states are including Project Underground into their curriculum, thanks to Carol's efforts. Contact Carol (carol.zokaites@dcr.virginia.gov) for more information on how you can help support this important effort in karst education.
If you are interested in joining RASS renewing/updating your information, click here. You must complete and sign the membership application form and initial at the bottom indicating you have read and understand the Field Station Rules and agree to follow them. The Field Station Rules are part of the RASS Bylaws and are included with the membership application form. Click here to download the RASS Bylaws.